Complacency is an Easy Option – But its Consequences Can Be Painful
Health Fund Updates
Posted: April 20, 2016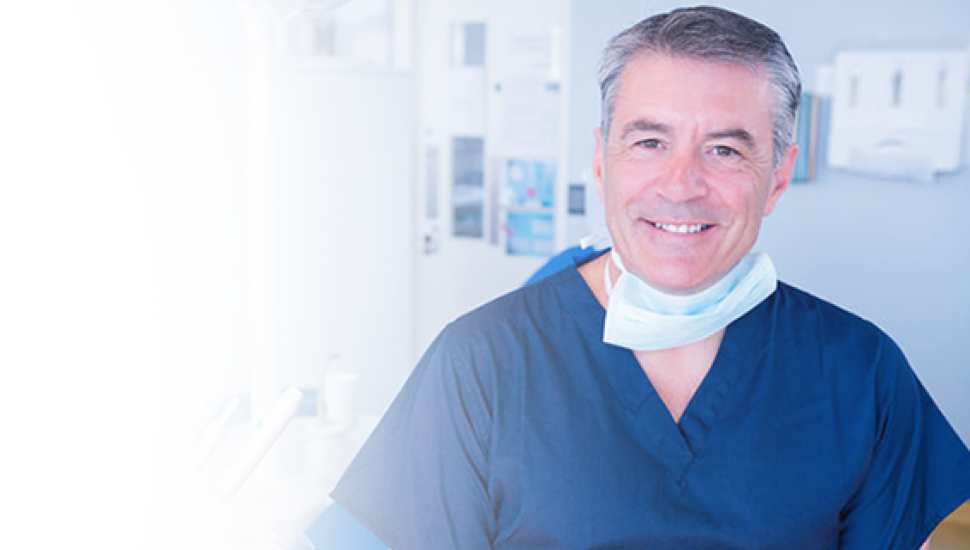 HISTORIC:
Operating an isolated small business such as a dental clinic is not easy as the range of duties required of the owner cover every aspect of a small business – in addition to being the prime income generator. It is a challenge that quickly identifies dentists with good business skills and good management of staff and resources.
For the majority of dentists the pressures of running a small business on top of their dentistry forces a compromise that can involve serious conflict of work/life priorities and heavy reliance on trusted staff or reliance on consultants and outsourcing of services.
Fortunately for the majority the historic profit margin in dentistry has been sufficient to cover deficiencies and inefficiencies in operating a small business and still provide a comfortable and rewarding living for most dentists.
CURRENT:
Within the space of past five years there has been dramatic changes in the dental industry.
In the area of practice ownership the entry of corporate/private equity groups and the decision by some major Health Funds to develop a practice ownership model to enable vertical integration of services to their members has been beneficial to dentists close to retirement as they sold their practices at premium prices. For other practice owners it has been a wakeup call as they began to see the strength and effectiveness in the marketing power of corporate entities and health funds in their local markets.
Within the space of 12 months the combination of the cancellation of a major Government dental scheme and a major financial crisis saw waiting lists shrink dramatically. Over the past two years many dentists in markets where Corporate Entities and Health Funds have established practice owners have seen a fall in new patient's rates and emerging gaps in their appointment books.
THE FUTURE:
The growth in Corporate and Health Fund ownership of dental practices will increase year on year. Access to large capital will fund the acquisition rate and the establishment of high quality Greenfield practices in high visibility areas. They will also be driven by the need to maintain strong growth figures to maintain and increase their respective share prices.
Another big change will be in the marketing area. Affordability to access quality advertising expertise and major advertising mediums will result in a major shift in consumer choices for dental treatment. Stand alone dental practices which traditionally spent between 1% and 5% on practice marketing are going to be forced to quickly increase their marketing budgets to compete.
The biggest change will come from the Health Fund sector as it reacts to the public resistance to ever escalating premiums and decreasing policy cover. This impact will be compounded as the Government steadily decreased the insurance rebate level.
Appreciating that they have reached a public affordability limit the Health Fund focus will be on cost control and maximising the opportunity to capture additional business from their members.
This will be done in areas of year by inflation linked yearly lower rebates being paid for Health Fund members who choose not to attend a clinic owned or contracted to their health fund as well as the active unsolicited initiatives to redirect their members away from independent dental practices and into the Health Fund owned and contracted range of general and specialist services.
The most effective way the Health Funds can control costs is to freeze and even lower the fees paid to their preferred providers. There is evidence that this is already occurring but it has only started.
As the Health Funds get serious in their cost control preferred provider dentists are going to suffer a visible drop in their income and be defenceless in resisting due to their reliance of Health Fund patients to sustain their appointment books. Add to this the Health Fund process of measuring the costs of services from one preferred provider against another to identify the lowest provider in a district and then the active redirection of patient to that lowest cost provider practice.
This action will result in either the folding of resistance to the lower fees or the non-renewal of preferred provider contacts on next expiry.
Finally, with the current and increasing oversupply of graduating dentists both the Corporate Entities and the Health Funds will reduce the commission rates paid to employed dentists.
OPTIONS:
Be complacent and hope the worst will happen to someone else? Sit on the fence and wait to see what happens? Fall back into self-delusion that you are different even special and that people will always choose to come to see you? Wait until the "truck" hits you then react?
None of the above are viable options in the changed dental market place.
There is one clear path forward to ensure that independent dental practices owners can not only survive in a very competitive market but actually grow their practices and their stature in the public eye.
The steps are simple:
Recognise that things are not going to go back to what they were.
Reassess your desire to continue to own your dental practice in an increasingly competitive market.
Accept that changes will have to be made in the marketing and operation of your business.
Recognise that standing alone in a market where you are isolated and out capitalised and marketed is not a great place to be
Assess the value of joining with other independent dentists to create a brand and point of difference from Corporate Entities and Health Funds and compete on equal terms.
Join the Independent Dentist Network.
The Independent Dentist Network ( IDN ) is a platform for independently owned dental practices to utilise the IDN logo/Banner as a co-brand in their practice to differentiate themselves to the public from Health Fund and Corporate owned practices.
By syndicating the cost of marketing the IDN co- brand it becomes affordable to access major advertising mediums to educate the public to the clear benefits of treatment from independent dentists. It has also enabled IDN to contract a major advertising company to work exclusively for IDN in the field of dentistry. The result has been the development of a wide range of advertising and promotional material to actively combat the market penetration of Health Funds and corporates in member's local markets.
IDN members have decided to accept the changed marketplace and overcome the disadvantage of standing alone in the market by becoming organised and pro-active in creating a positive future.
Interested? Contact Merv Saultry at merv@independentdentist.com.au or tel: 03 53670163
NB: IDN provides a pathway for preferred provider practices to safely transit out of their Health Fund contracts.