Health Insurance Funds Aim to Access and Exploit Members Patients GP Data
Health Fund Updates
Posted: January 15, 2018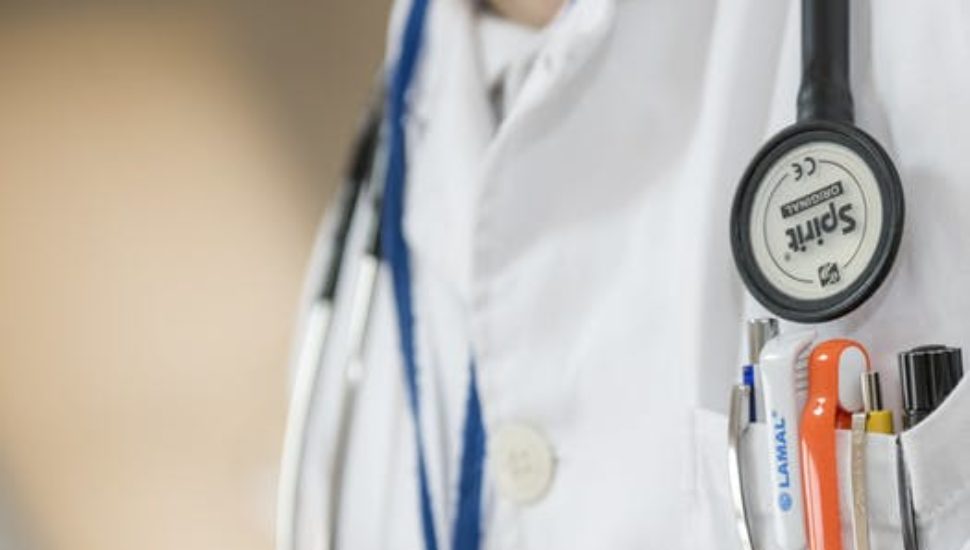 January 2018
The Australian featured an article recently 'Health insurers want to pay GPs directly'. Mervin Saultry, CEO of the growing national network of successful independent dentists, Independent Dental Network answers some questions relating to the article below.
View full article in The Australian here
Interview with Mervin Saultry, CEO of IDN:
Australia's largest health fund Bupa wants the federal government to allow insurers to pay GPs for seeing their members – insurance funds would then pay GP direct and then claim Medicare rebate and bill any Gap amount direct to their member.  What is the real reason Bupa want to do this?
Saultry: Gaining total payment control will provide Health Insurance Funds with means to monitor all GP's fees and start directing members to lower costs surgeries. Lower cost services do not equate with high quality care! The outcome thus being – increased profit for Health Insurance Funds.
It will also provide the opportunity for Health Insurance Funds to start contracting individual Medical Practices to become "Preferred Providers" Meaning GP's will be bound by terms and conditions agreements giving Health Insurance Funds the market power to direct members to clinics who have agreed to abide by Health Insurance Funds terms. In dentistry this has led to indirect control of practices by threat of cancellation of agreements and patient redirection if a clinic objects to terms stipulated by the Fund.
"Bupa states that this would enable health insurers to support their customers with early intervention in ­relation to risk of chronic disease or other health conditions by providing them with access to ­information on their customers that they currently do not have." How does a Health Insurance Fund have information about my health that I don't have?
Saultry: Good question! Makes you wonder just how deep their tentacles go into other people's data banks.   Claiming that Bupa early intervention will help members is implying an ability to manage member's health. This would be a version of Managed Care similar to that in the USA which patients complain about and where hospital and medical bills are amongst the highest in the world.
Several insurers have been running chronic disease management trials, but the Bupa proposal would require the govern­ment to lift a ban on insurers paying GPs or providing services funded by Medicare.  Wouldn't there have been a valid reason for the bans to be imposed in the first place?
Saultry: Yes, to prevent insurance funds getting between a patient and their health provider for no other reason than their own advantage.
If some funds are already running chronic management programmes without regulation changes it highlights the possibility that Bupa is seeking changes that will directly benefit it i.e. opening its own clinics to treat its members in house and maximise profits.
The Members Health Fund Alliance, in its submission, noted the ban and argued that while it did not want US-style managed care, "stronger patient outcomes can be achieved by the creation of closer relationships between GPs and insurers in the area of primary health".  How can they claim better outcomes – they are insurance companies?
Saultry:  No example was provided. Just more "spin".   Note use of word "stronger" – not better -which would require proof.
Private Healthcare Australia called on the government to lift the "outdated regulatory restrictions on health funds funding care outside hospital", suggesting it would improve prevention and disease management, and enable insurers to cover more of members' out-of-pocket costs.
What is behind this?
Saultry: Who has decided the regulations are outdated? No details of how improved prevention will be achieved and who will believe a prime aim of an Insurance Company is to increase pay out to its customers!
The president of the Royal Australian College of General Practitioners, Bastian Seidel, yesterday said there was scope for insurers to fund more primary care: "We would welcome any move that is going to end up increasing the funding for ­patients going to see their GP."
What makes GP's think Health Insurance Funds want to pay out more?
Saultry: I recommend they pay a visit to a specialist to have a reality check given the history of Health Insurance Funds increasing premiums at many times the rate of pay out benefits.
Insurers also want more primary care data and to be able to collaborate with Primary Health Networks. Why is this?
Access to personal data – the 'Holy Grail" of insurance companies!
Find out more about Independent Dental Network and how joining can help your dental practice take back control here.