Healthy smile, healthy you: The importance of oral health for good health
News & Announcements
Posted: October 11, 2017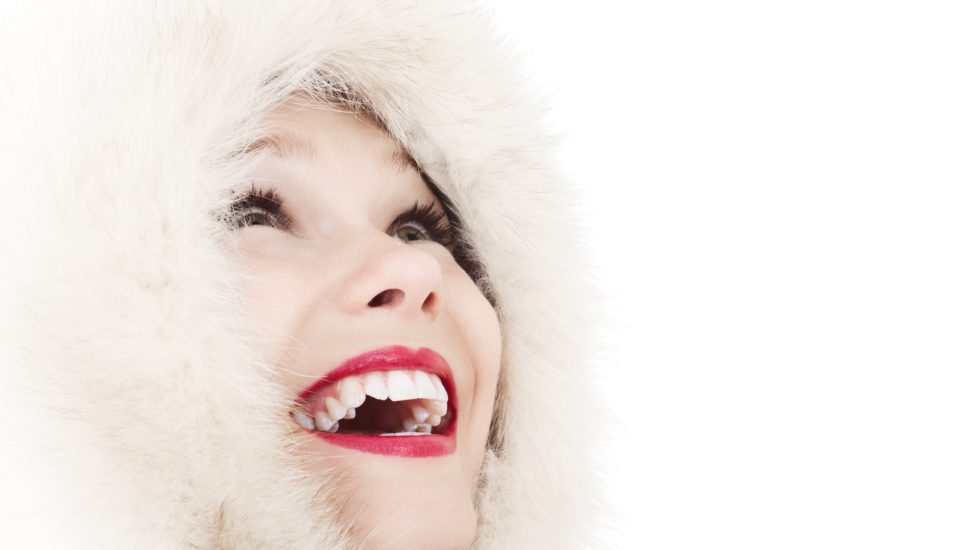 Research suggests that the health of your mouth mirrors the condition of your body as a whole. For example, when your mouth is healthy, chances are your overall health is good, too. On the other hand, if you have poor oral health, you may have other health problems.
See below why oral health is so important for maintaining good overall health
Many conditions cause oral signs and symptoms
Your mouth is a window into what's going on in the rest of your body, often serving as a helpful vantage point for detecting the early signs and symptoms of systemic disease — a disease that affects or pertains to your entire body, not just one of its parts. Systemic conditions such as AIDS or diabetes, for example, often first become apparent as mouth lesions or other oral problems. In fact, according to the Academy of General Dentistry, more than 90 percent of all systemic diseases produce oral signs and symptoms.
Your mouth as an infection source
If you don't brush and floss regularly to keep your teeth clean, plaque can build up along your gum line, creating an environment for additional bacteria to accumulate in the space between your gums and your teeth. This gum infection is known as gingivitis. Left unchecked, gingivitis can lead to a more serious gum infection called periodontitis.
Medications or treatments that reduce saliva flow and antibiotics that disrupt the normal balance of bacteria in your mouth can also compromise your mouth's normal defences, allowing these bacteria to enter your bloodstream.
If you have a healthy immune system, the presence of oral bacteria in your bloodstream causes no problems. Your immune system quickly dispenses with them, preventing infection. However, if your immune system is weakened, for example because of a disease, oral bacteria in your bloodstream (bacteraemia) may cause you to develop an infection in another part of your body. Infective endocarditis, in which oral bacteria enter your bloodstream and stick to the lining of diseased heart valves, is an example of this phenomenon.
Plaque as a cause of common conditions
Long-term gum infection can eventually result in the loss of your teeth. But the consequences may not end there. Recent research suggests that there may be an association between oral infections — primarily gum infections — and poorly controlled diabetes, cardiovascular disease, preterm birth etc.
Poorly controlled diabetes. If you have diabetes, you're already at increased risk of developing gum disease. But chronic gum disease may, in fact, make diabetes more difficult to control, as well. Infection may cause insulin resistance, which disrupts blood sugar control.
Cardiovascular disease. Oral inflammation due to bacteria (gingivitis) may also play a role in clogged arteries and blood clots. It appears that bacteria in the mouth may cause inflammation throughout the body, including the arteries. This inflammation may serve as a base for development of atherosclerotic plaques in the arteries, possibly increasing your risk of a heart attack or stroke. Some research suggests that people with gum infections are also at increased risk of heart attack and stroke.
Preterm birth. Severe gum disease may increase the risk of preterm delivery and giving birth to a low birth weight baby.
Problems with the heart and other major organs. Mouth infections can affect major organs. For example, the heart and heart valves can become inflamed by bacterial endocarditis, a condition that affects people with heart disease or anyone with damaged heart tissue.
Digestion problems. Digestion begins with physical and chemical processes in the mouth, and problems here can lead to intestinal failure, irritable bowel syndrome, coeliac disease and other digestive disorders.
Sleep disorders. Your teeth may be a major cause for lack of sleep and disturbed sleep, if you are having trouble sleeping, suffer sleep apnoea and/or snoring then please contact a dentist.
Dementia. Tooth loss from any cause has been reported to be associated with Alzheimer's disease and dementia. A study included more than 4,000 participants, aged 65 and older, who underwent a dental examination and a psychiatric assessment. Compared with participants who still had many of their natural teeth, those with fewer or no teeth were much more likely to have experienced some memory loss or have early stage Alzheimer's disease. Impaired delayed memory and calculation has been shown to be associated with periodontal disease.
What you can do to maintain optimal oral health
Get regular check- ups with your dentist
Seeing a dentist regularly helps to keep your mouth in top shape and allows your dentist to watch for developments that may point to other health issues. Our IDN dentists recommend a dental check up every 6 months. A dental exam can also detect poor nutrition and hygiene, growth and development problems and improper jaw alignment. Provide your dentist with a complete medical history and inform him or her of any recent health developments, even if they seem unrelated to your oral health.
At home, you can practice good oral hygiene by:
Brushing twice a day for at least two minutes, using fluoridated toothpaste.
Floss daily to remove plaque from places your toothbrush can't reach.
Eat a healthy diet to provide the nutrients necessary (vitamins A and C,) to prevent gum disease.
Avoid smoking, known to contribute to gum disease and oral cancer.
Reduce sugar intake, minimise sweet treats and sugary juices etc.
The most effective way of detecting early signs of gum diseases is by visiting your dentist. IDN practices are available nationwide and look forward to caring for your oral health and ultimately your overall health, find an IDN close to you here.
Resource:
Links between oral health and general health the case for action
Dental Health Services Victoria