The Tax Man Cometh – He Has Contractor Arrangements in His Sights.
Health Fund Updates
Posted: April 20, 2016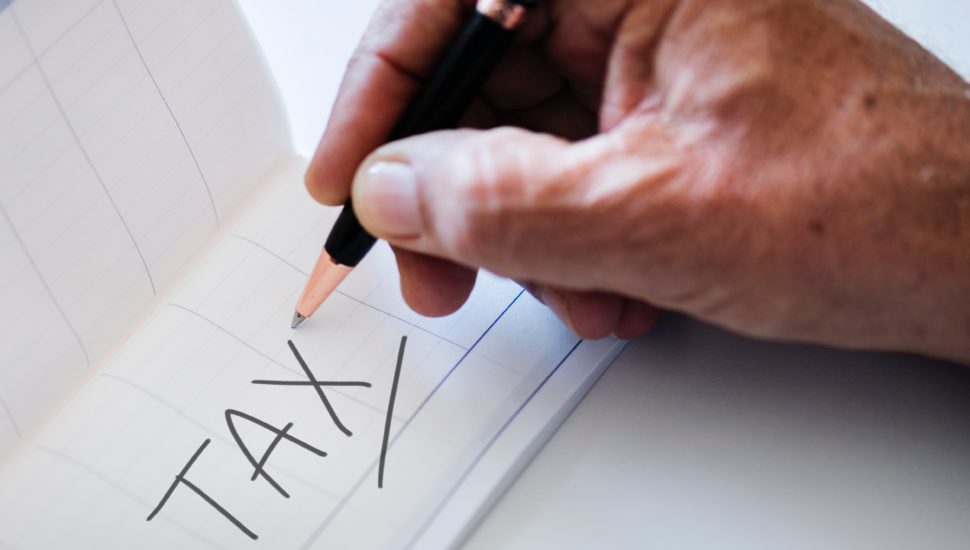 Although there have been many past discussions and articles written about issues associated with  employing Contractors, most Dental Practice Owners are unaware of the clear focus that Tax office  currently has on Dental and Medical practices strict compliance with the applicable taxation laws .
The current active focus is driven by the Tax Office identification of an increased revenue stream that can be generated from non-compliant Dental and Medical practices. Parallel to this State Payroll Tax offices are working alongside the Tax office as they too see increased revenue.
Verbal and handshake agreements covering employment/contractor arrangements have proven to be litigious and costly over the years and most practices have insisted on formal agreements to protect themselves but these too have recently been shown to be deficient in eliminating expensive consequences and confrontations.
Example:  In SA there was a practice that a long-term dentist working under a "Contractor Agreement". He provided the business owner with a letter stating he now had an ABN Registration and wants to start his own business as a contractor. The business owner accepted the request and changed the payment terms to payment of an invoice provided by the "Service Entity".
This arrangement continued for a period of 10 years until the "Contractor" advised he had been investigated by the Tax Office who ruled he did not meet the Contractor specifications and disallowed his past business expense claims.
The "Contractor" then informed the business owner that as the Tax Office ruled he was not a contractor he must be an employee and was therefore entitled to superannuation, annual holidays and long service leave. He then presented a claim for $110,000 for back payments.
The business owner disputed his claim and reminded him that the contractor arrangement was his doing and she had his signed letter to that effect. The end result was a court case and the judgement went against the business owner who suffered a payout in excess of $100,000 plus legal cost and a lot of stress.
Amongst our Dental Innovations membership we have seen two similar cases with similar outcomes.
The current tax audits focus is as follows:
The ATO estimates that records for approximately 25,000 entities will be obtained each year, including the records for approximately 12,500 individuals. The purpose of this data matching program is to ensure that taxpayers are correctly meeting their taxation obligations in relation to contractor payments"
Source: https://www.ato.gov.au/General/Gen/Contractor-payments-data-matching-program-protocol/
It is no longer if you get caught but when you get caught. How will you respond?
The Tax office is using smarter technology linking multiple information sources to identify target practices. You cannot be complacent.  Even  if you have service and Facility  Agreements (SFA)  in place  get one SFA contract wrong- will it spread to other providers in the practice? If assessed at fault by either of the ATO or State Payroll Tax Office   the consequences will hurt financially and cause stress and disruption in a practice.
Use of agreements drawn by local solicitors or copied from other practices is very dangerous as in some instances we have knowledge of local solicitor agreements that were found deficient by the ATO particularly in areas that define the rights of the contracting dentist- a key target area for the ATO. A couple of pages of terms and conditions of a Service and Facility Agreement cannot cover all the areas that are applicable to a genuine restructure of a dental practice offering facilities to dentists who are running their own business. Example of a compliant agreement is the Dental Innovations SFA which covers 34 pages
Corporate entities employing dentists as contractors spend many thousands of dollars getting expert advice and guidance. It is a key Risk Management investment to them. At Dental Innovations we experience this cost first hand as our recent update of the existing  Service and Facility Agreements we make available cost in excess of $8,000.
There are no short cuts.
Having an expertly prepared comprehensive Service and Facility Agreement and full implementation guidelines is only the start.
Many Medical and Dental practices are also falling to the Tax office audits because they failed to correctly conduct their administration and accounting to the Tax office requirements for contractor arrangements.
This is sometimes caused by a penny pinching approach to the cost of an effective agreement and the cost of adequate implementation of the requirements. Again, there are no short cuts.
Finally, there are practices with multiple associates that think they can meet the request of one associate to move to a SFA arrangement while leaving other associates as employees. That is a fatal mistake as both the ATO and State Payroll Tax offices will not accept that there has been a genuine restructure of the business to become a full service entity and deem it as an intentional action to reduce Payroll Tax.
Use of a Service and Facility Agreement is effective and beneficial if done properly. It can address a lot of issues and reduce payroll tax – but – it has to be done properly. All practices currently using SFA's need to review their situation and address deficiencies before they get the audit notification from either the ATO or State Payroll Tax office. Other practices who may be considering switching their practice to a Dental Service entity should make sure they are fully informed and understand the issues and are prepared to not only to correctly implement the necessary administration changes but to monitor full compliance carefully.
Mervin Saultry
Managing Director Dental Innovations