When it comes to payments and business-only banking, Tyro provides a fresh alternative. Tyre are Australia's largest EFTPOS provider of all ADIs outside the big four, supporting over 32,000 Australian businesses. Beyond credit, debit and EFTPOS card acquiring, they also offer Medicare and private health fund claiming and rebating services.
Join the hundreds of Australian practices that are already with Tyro.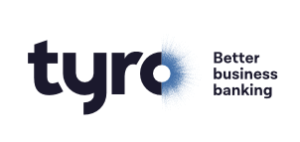 Following suggestions from you on our chat forum, we have successfully been able to negotiate a great offer with Tyro.
In addition to the pricing offered below, Tyro has stated that if we are able to achieve 50 member practices utilising this service, Tyro will further reduce the card merchant rate to: 0.17%.
Furthermore if 100 practices take up the IDN Tyro Offer, Tyro will again reduce the rate to: 0.14%.
Compatibility Features
Tyro integrates with several Dental Software platforms like Praktika, Dental4Windows, Ultimo Software and Exact. With Tyro's integrated HealthPoint solution providing >98 percent coverage of private health funds in Australia, Tyro offers a great alternative payment solution for members.
Terms & Conditions
Tyro Payments Limited ACN 103 575 042 AFSL 471951 is the issuer of its own financial products. Please consider whether the Tyro offer is right for you. All fees and price quotes exclude GST. Other fees are payable, full details available on application.
IDN Member Offer
0.2% on Visa, Mastercard & EFTPOS Purchases
EFTPOS machine rental: $10 off the cost of the machine per month